This is a Sponsored post written by me on behalf of Puppies vs. Babies. All opinions are 100% mine.
I always hear people say that babies bring joy and happiness to every home.  I believe that is true but in our case, our puppy Princess has bonded us closely together.  I have never seen my family so happy when our puppy Princess came into our life.  She entertains us with her cute giggles and she knows how to return the love.  She is just adorable.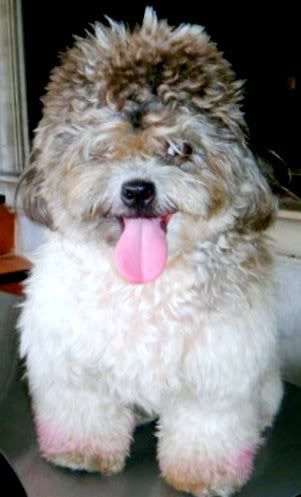 Speaking of puppies and babies, there is a cute 
Puppies vs. Babies online contest
 that welcomes everyone to vote.  You can enter your votes on who are cuter, puppies or babies until the 23rd of this month.  There are a lot of entries where you can check and pick your choices from.  The baby or puppy with the highest votes will get $5.000 cash prize.  Honestly, I had a hard time deciding on who to vote for because they are all cute in their own ways.  
After entering your votes, feel free to leave a comment in the comment box about your choices on  
Puppies vs. Babies
.  Obviously, I voted team puppies.  I think most of the puppies in the contest are so smart and adorable.  In fairness, the babies are also cute but I guess I am bias to the puppies.  But that's just me.  Check out the entries and enter your votes as soon as possible before it is too late!